About Joan Livingston Johnson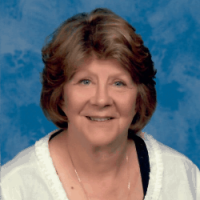 Director
Joan graduated from Georgian Court University in Lakewood, N.J. in 1966. She had a Federal career as a Budget Analyst on the Polaris/Poseidon submarine program, a Senior Budget Analyst with the USPS compiling the briefing book and opening statements for the Postmaster General when testifying before Congress while handling 30 percent of the National budget and was selected as the first Senior Planning Officer for Employee & Labor Relations at the USPS Headquarters. Joan was also Assistant and then Acting Division Chief for Property Management at USDA Headquarters (with Nation-wide and international policy and location oversight). Her last Federal position was Administrative Officer with oversight for Headquarters and five regional offices for the National Mapping Division of the U.S. Geological Survey – from which she retired in 1995. Throughout her career she received several high level awards, including the Department of the Interior's Meritorious Service Award, the second highest award given within the Federal Government.
Before retiring she was also one of two team leaders on President Reagan's Financial Integrity Task Force, assigned to implement methods to reduce fraud, waste and abuse throughout all Federal agencies and military branches. This included working with the Secretary and Assistant Secretary of each civilian agency and with the Secretary of Defense and Joint Chiefs of Staff to develop implementation processes and policies for each Department.
Joan was a partner in a small consulting firm, Interpretations, for several years. The company provided contract services to ECOWAS, the Economic Community of West African States; ISCARI, the International Sickle Cell Anemia Research Institute; and Citizens for Alaska. The partners also designed, produced and marketed period reproductions through the National Trust for Historic Preservation and imported designer fashions from Milan.
Active in retirement, Joan served as the IRC Representative to the regional (five county) Treasure Coast Health Council for seven years and was on the board of the Indian River American Family Association for 12 years. Joan is also a founding (1998) and continuing member of the Board of Directors of the Indian River Charter High School where she also serves as Chairman of the Budget, Finance and Audit Committee. Charter is an A school, has grown from an initial enrollment of 29 to about 680 students and has a vibrant international program of about 30 students. Joan is a member of the Association of Former Intellegence Officers and, in late 2019, was elected a member of the Board of the American Security Council Foundation.
In 2008, in celebration of the school's 100th anniversary, Joan was selected for the "Court of Honor" at Georgian Court University – as one of 100 notable alumni.