About Mr. Robert D. Johnson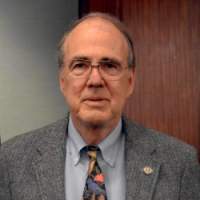 Director
Mr. Johnson graduated from Florida State University, in Tallahassee, Florida and retired from the U.S. Department of Agriculture (USDA). He was commissioned into the U.S. Army graduate studies at George Washington University and attended various military and civilian training courses in electronics, cryptographic, and national security agency functions.
Before retiring from the U.S. Department of Agriculture (USDA) with thirty years of service, his assignments included the Pentagon, National Security Station, and USDA Directorate of Information Resources Management in Washington, D.C. At USDA his primary duties included being department principal on the Council of Representatives and Alternate Principal to the National Communications System presenting the Departments' position. In addition, he supported activities of the President's National Security Telecommunications Advisory Committee and participated in the various working groups that established the Government Emergency Telecommunications Service to meet White House requirements for authorized users engaged in national security missions. Mr. Johnson identified Navy telecommunications requirements for the Defense Data and Switched network, participated in the policy management of the USDA Telecommunications Network, and held various positions in the Department of Defense, the U.S. Army, and the U.S. Navy in radio, voice/telephone, data, and communications security.
During retirement, Mr. Johnson was appointed as board member and Vice-Chairman to the Indian River County (IRC) Metropolitan Planning Organization's Citizen Advisory Committee, and Children Services Advisory Committee (CSAC). He served for four years as a board member and Vice-Chair of CSAC Grants Review Sub-Committee, and he was a member of the IRC Republican Executive Committee. Mr. Johnson served eight years as secretary and board member of the IRC Taxpayers Association and was also a past board member of the IRC American Family Association. Mr. Johnson had also served on the steering committees of various state and local political campaigns. He was proud life member of the VFW and the Florida State University Alumni Association.