About Dr. Joseph Crawford, M.D., F.A.C.S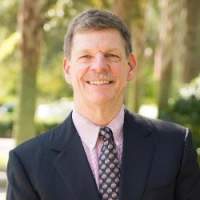 Treasurer
Fellow, American College of Surgeons
Certified by the American Board of Urology – Florida State University College of Medicine
Clinical Assistant Professor of Surgery
Dr. Joseph Crawford was born in Wisconsin and raised in Baltimore, Maryland. He graduated with honors from the Ohio State University. He was a 4-year varsity letterman in fencing as well as a Big 10 Champion. As a senior, he was awarded the Corwin Fergus Award as the "Outstanding Scholar-Athlete of Ohio State University". As an international athlete, he represented the United States at the world championships.
Dr. Crawford graduated from medical school with honors from the University of Maryland and subsequently underwent surgical and urologic training at the Medical College of Virginia in Richmond. He was a National Bladder Cancer Study Group Fellow specializing in the risks and epidemiology of bladder cancer.
Since 1985, Dr. Crawford has practiced Urology and Urologic Surgery on the Treasure Coast of Florida. During this time, he has served as Chief of Surgery at Sebastian River Medical Center as well as President of Indian River Physician Associates. Currently, he serves as the Chief Executive Officer of Vero Beach Outpatient Surgery Center and serves as Treasurer on the board of the American Security Council Foundation.
Dr. Crawford is a fellow of the American College of Surgeons and a Diplomat of the American Board of Urology. He has contributed to the urologic literature on a variety of topics.