Radical Ideology is Covertly Creeping into K-12 Curriculum - By ASCF Director Karen Hiltz, Ed.D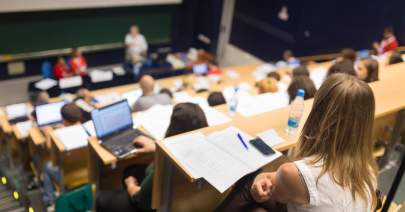 There are so many theories and ideologies that it's almost impossible to keep up. One, in particular, has received a lot of attention lately, though it's not a new theory. Have you heard of Critical Race Theory or CRT? Well, it's definitely on the minds of many parents and elected officials across the nation. People are asking what it means. Many wonder how they can identify and recognize it. Others wonder what's the harm with words like "equity" and "civic engagement" or "action civics." Responses are confusing, because most people can't comprehend why the education system would teach racism to our children. Is the system that corrupt and corrosive?
On the other hand, CRT deniers claim opponents are engaging in conspiracy theories by focusing on words that are commonly used and sound nice. However, the intent of the radical progressives is to confuse the public by interjecting nice words but use them for nefarious purposes.
Depending on whose work one reads, this theory is either divisive or inclusive. For a basic understanding of CRT, Britannica.com identifies it as a social science and states the following:
"intellectual movement and loosely organized framework of legal analysis based on the premise that race is not a natural, biologically grounded feature of physically distinct subgroups of human beings but a socially constructed (culturally invented) category that is used to oppress and exploit people of color. Critical race theorists hold that the law and legal institutions in the United States are inherently racist insofar as they function to create and maintain social, economic, and political inequalities between whites and nonwhites, especially African Americans."
I don't know about you, but I was born white and that hasn't changed in over sixty years. However, I've never considered that my color would lead to others labeling me as an oppressor or exploiter of people of color.
Now that we know CRT focuses on color, let's help parents and others by looking at some of the buzzwords. For example, when parents read their child is going to participate in action civics, that's presumed to be a good thing – right? What parent doesn't want their child to learn about our government, watch a legislative session in real time, or observe a citizenship swearing in ceremony? But, is this the reality of action civics? What if the assign