Allies Enhance Deterrence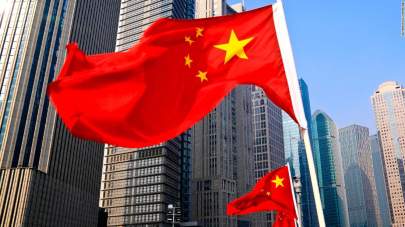 By Alan W. Dowd, ASCF Senior Fellow
April 2021
The previous issue of this two-part series discussed the importance and relevance of peace through strength, why this national-security approach can work in deterring the People's Republic of China (PRC), and some of the initial steps taken by the Trump and Biden administrations aimed at this crucial objective. In this issue, we explore additional steps the White House and Congress must take to prevent a war no one wants.
Contempt
Before we discuss those steps, it's important to discuss China's actions. America is not contriving pretexts for conflict, but rather reacting to years of aggressive behavior on Beijing's part.
In and above the East China Sea, Beijing is constantly violating Japanese airspace (58 incursions per month), loitering coast guard vessels in Japanese waters for days at a time, and surging fishing vessels into the region. All the while, Beijing illegally claims some 90 percent of the South China Sea. Xi Jinping has backed up those claims by building 3,200 acres of illegal islands beyond PRC waters. These "Made in China" islands include SAM batteries, warplanes, anti-ship missiles and radar systems. Xi promised he would never militarize these islands. But as America and its allies learned at enormous cost last century, words don't matter to men like Xi. All that matters are strength and the will to wield it. Xi has both. China's annual defense budget eclipses $261 billion. It could be higher; Beijing's books are notoriously undependable. Even accepting that figure, China's military spending is up 517 percent since 2000. (By comparison, China spends more on arms than Britain, France, Japan and South Korea—combined.) On the strength of all that military spending, Xi now boasts a 350-ship navy—the world's largest.
Xi's goal is to control the resource-rich South and