Donate-Membership
Donate
The American Security Council Foundation depends on the financial support of individuals across the nation to continue our work in the belief that "Peace Through Strength" should be a leading principle in American foreign policy. Your funds will help contribute to the renewal of our Congressional Advisory Board and Coalition of Peace through Strength. Your donation will also allow us to create more Podcasts, Communism Survivor series, and Position Papers to educate and engage Americans on "Protecting our Freedoms."
Credit Card
Pay here by credit card or debit card click here
PayPal
Click here for PayPal click here
Mail a Contribution
Donations by check may be made payable and mailed to:
American Security Council Foundation
P.O. Box 781040
Sebastian, Florida 32978
Stocks, Bonds, Other Securities & Legacy Giving
If you would like to give a gift of Stocks, Bonds, Other Securities and or a Legacy Gift, please email donate@ascf.us for more information.
Crypto Currency
To donate with Crypto Currency, use one of the currencies listed below
Bitcoin: 381T6vN9i7WsBQPnZ9bV8G9mVryYwWfMvv
Ethereum: 0x87B16c51273f814AC0ebEA0B2617Db047144840E
Bitcoin Cash: bitcoincash:qr85rfxcv5x9h75ys2ks7uchvcgvkxsrpyvsmkns8t
Litecoin: MAeCQe8s1yGqzuxtAdEZcRNkXpLujhX7Ry
Dogecoin: DNNwCbDgZzvGwRmYmtro95nx8Us9XwzWgs
Amazon Smile
If you'd like to support us through the Amazon Smile Program, please select us as the Non-Profit you would like to support. Make sure to use smile.amazon.com to allow donations to go to ASCF. If you use regular amazon.com, we will not receive the donation.
Cash App
If you would like to donation to us using Cash App, our $CashTag is $ASCFUS or you can scan the QR Code Below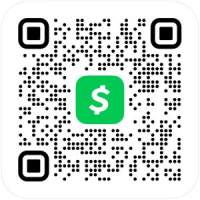 Membership
If you would like to support our mission to Protect Our Freedoms, please consider becoming a member of the American Security Council Foundation.
Monthly Tiers
If you would like to become a member in one of the monthly tiers, please consider visiting our Subscribe Star page to subscribe to one of the following tiers:
Upon first subscribing, you will receive a thank you letter from ASCF
More Perks Coming Soon
Upon first subscribing, you will receive a thank you letter from ASCF
More Perks Coming Soon
Upon first subscribing, you will receive a thank you letter from ASCF
More Perks Coming Soon
Upon first subscribing, you will receive a thank you letter from ASCF
More Perks Coming Soon
Upon first subscribing, you will receive a thank you letter from ASCF
More Perks Coming Soon
Annual Tiers
If you would like to become a member in one of our annual tiers, please mail us a check with the stated amount for the tier you want and put in the Memo line the tier you are subscribing:
Upon first subscribing, you will receive a thank you letter from ASCF
More Perks Coming Soon
$10,000 - Strategic Partner:
Upon first subscribing, you will receive a thank you letter from ASCF
More Perks Coming Soon
$15,000 - Executive Member
Upon first subscribing, you will receive a thank you letter from ASCF
Eligible to be screened to join ASCF Board of Directors. No guarantee you will become a Board Member through the subscription of this Tier.
More Perks Coming Soon